Ultimate Fighting Championship president Dana White's Power Slap League has been slammed after it was eventually aired following a delay.
Slap fighting is a new sport in which two competitors stand either side of a podium and take it in turns to slap each other, as hard as they can, across the face until one of them is knocked out or their opponent quits.
The results of the controversial sport have been shocking and brutal, and White has been taking to task over it on social media, with a leading concussion expert saying he should be "ashamed" and ex-UFC fighter Brendan Schaub tweeting that it was 'the stupidest s***' he's ever seen.
Slap fighting is regulated by the Nevada State Athletic Commission [NSAC], and fighters are given 30 seconds to deliver the slap, with another 30 seconds for recovery.
After the delayed debut was aired, Chris Nowinski (the founder of the Concussion Legacy Foundation and neuroscientist) tweeted his disgust at the sport and questioned where White will stop, in the name of entertainment.
Nowinski wrote on Twitter: "This is so sad. Note the fencing posture with the first brain injury. He may never be the same. @danawhite & @TBSNetwork should be ashamed. Pure exploitation. What's next, 'Who can survive a stabbing?'"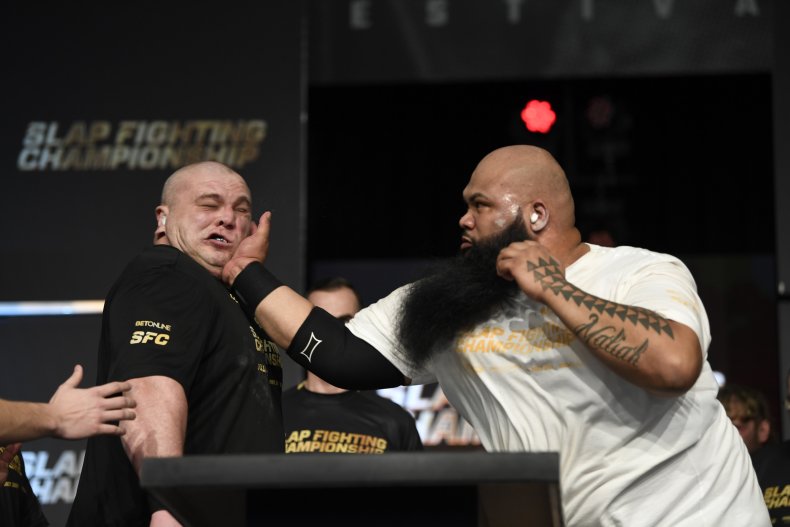 Meanwhile, Schaub did not hold back with his opinion and said the Power Slap League would damage the reputation of MMA (Mixed Martial Arts).
He tweeted: "Checking out the Slap fight league. This is the stupidest s*** I've ever seen. The fact it's associated with the UFC sets the sport back 10 yrs. All that being said it's entertaining. Anyone wanna bet it's not around in a year?"
But, the former UFC heavyweight contender said he would still be getting some friends round for some drinks to watch the Power Slap final, when it is aired.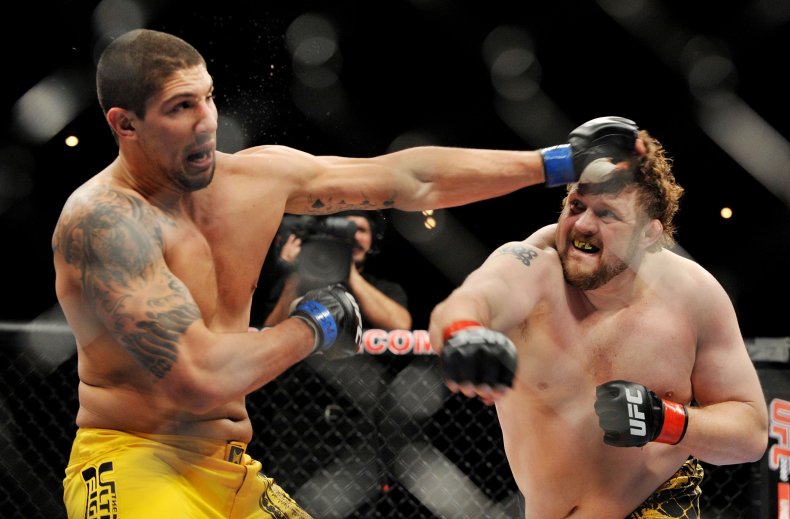 Schaub added: "Also, you're crazy if you don't think I'm doing a Fight companion for the Slap league championship. Whenever that is. Whiskey, friends, and slapping. How can I NOT! It's sooo insane."
The debut episode of the slap-fighting competition Power Slap: Road to the Title was delayed from January 11 after Dana White was caught on camera hitting his wife.
In the footage shared to Twitter, White can be seen slapping his wife at a New Year's Eve party in Mexico and repeatedly trying to hit her as the pair get into a physical altercation.
The video was posted to the Spinning Backfist Twitter account and quickly went viral.
White quickly responded to the leaked video saying to TMZ, "my wife and I were out for New Year's Eve, and, unfortunately, that's what happened."
"I'm one of the guys, you've heard me say for years, there's never, ever an excuse for a guy to put his hands on a woman. And, now here I am on TMZ talking about it."
He then explained he was worried how the incident would affect their three children.
"My wife and I have been married for almost 30 years," White said.
"We've known each other since we were 12 years old. We've obviously been through some s*** together. We've got three kids, and this is one of those situations that's horrible.
"I'm embarrassed, but it's also one of those situations where right now we're more concerned about our kids.
"We've shown the kids the video, and we're more focused on our family right now."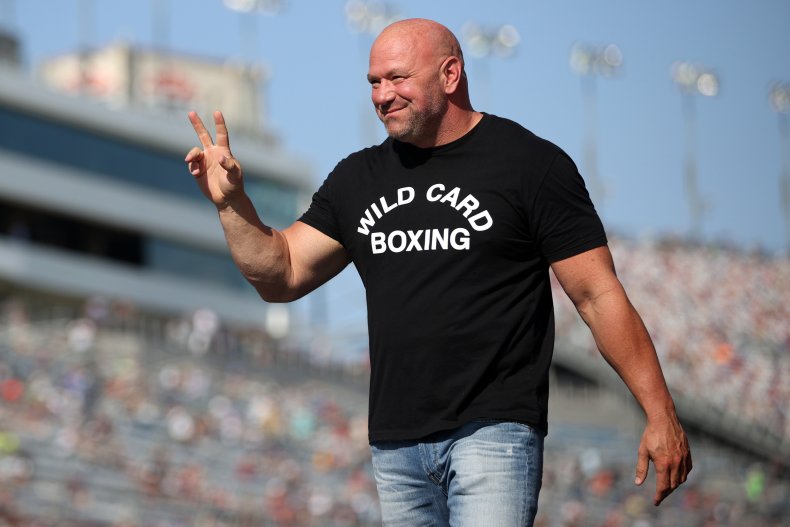 White added the pair had been drinking but that was "no excuse."
"People are going to have opinions on this, and most of the people's opinions will be right—especially in my case. You don't put your hands on a woman, ever. My wife and I obviously love each other … This is just one of those unfortunate situations," he said.
"There was definitely a lot of alcohol involved, but that's no excuse.
"I literally am making no excuses for this thing at all. It's never happened before. It's the first time it's ever happened. People are gonna say what they're gonna say. It is what it is, and whatever people do say, it's deserved. I deserve it."
Anne also told TMZ: "To say this is out of character for him is an understatement; nothing like this has ever happened before."
Do you have a tip on a sports story that Newsweek should be covering? Do you have a question about MMA or UFC? Let us know via entertainment@newsweek.com.