Despite mounting pressure from the international community, the German government has so far been reluctant to provide Ukraine with high-powered Leopard 2 tanks in its ongoing fight against invading Russian forces, even as other countries have begun ramping up military aid to the war-torn country.
Over the weekend, German officials indicated they are drawing closer to a decision. However, Berlin is still considering the implications of a pair of factors in its decision-making process that could weigh heavily into whether or not Ukraine gets the weaponry it claims it needs.
In an interview with German public broadcasting network ARD on Sunday, German Federal Defense Minister Boris Pistorius defended German Chancellor Olaf Scholz's deliberative consideration of providing the weaponry, citing Scholz's ongoing concerns not only with attracting Russian aggression as a result of the aid, but of potentially jeopardizing the safety of German citizens.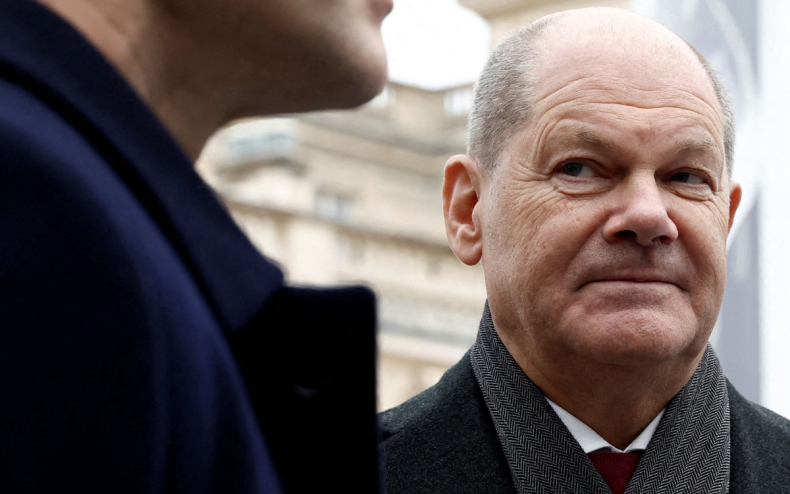 Other countries, like nearby Poland, have been critical of that delay, however, with Zbigniew Rau, Poland's foreign affairs minister, recently tweeting that "arming Ukraine in order to repel the Russian aggression is not some kind of decision-making exercise."
He added: "Ukrainian blood is shed for real. This is the price of hesitation over Leopard deliveries. We need action, now."
While government officials confirmed over the weekend that Germany would not block Poland's recent decision to provide Ukraine with similar armaments, the Kremlin has already proven willing to play hardball with Germany over its relationship with other countries in the region.
Several months ago, the key Nord Stream natural gas pipeline between Russia and Germany was closed indefinitely following Germany's denial of a Russian state-owned gas company's operating license following Moscow's invasion of Ukraine, causing issues with Germany's energy supply.
While Russia has so far proven reluctant to show aggression toward NATO-allied countries out of a mutual fear of escalating the conflict, Pistorius expressed concern that the supply of Leopard 2 tanks—a highly sophisticated ground artillery weapon—could be seen as a move to equip Ukraine with arms for offensive purposes, rather than defensive purposes.
"It's not just a question of delivering or not delivering these tanks, but also weighing up the consequences of not acting, but also of acting," Pistorius said Sunday. "And you have to think very carefully about when you bring them into this event. [Scholz] thinks it's in Germany's and Europe's interest to do this carefully and in a balanced manner, and not in haste or frivolously."
Newsweek has reached out to the Kremlin for comment.
However, other countries appear to have taken additional moves to supply Ukraine with new weapons, with countries like Morocco and the United States all ramping up its military aid in recent months.
Tanks, however, have been a challenging point: An unnamed Scholz spokesperson told The Wall Street Journal last week that Germany would not commit to sending any of its own Leopard 2s unless the U.S. sends tanks of its own, drawing anger from some U.S. officials.
"I am tired of the s***show of who is going to send tanks and when they are going to send them," South Carolina Republican Senator Lindsey Graham said after a recent trip to Kyiv. "To the Germans: send tanks to Ukraine, because they need the tanks. It is in your interest that Putin loses in Ukraine."