When New Zealand Prime Minister Jacinda Ardern recently announced that she will resign and not seek re-election, she explained that, "I know what this job takes, and I know that I no longer have enough in the tank to do it justice."
Instantly, much of the coverage became about more than her own political challenges, or simply one person's career decision. It sparked global conversations about two major overlapping issues of our time: burnout at work and gender equality in leadership.
"Ardern's resignation shows burnout is real – and it's nothing to be ashamed of," a CNN headline read. The BBC, meanwhile, had a headline reading, "Jacinda Ardern resigns: Can women really have it all?" Critics, including actress Jameela Jamil, noted that headlines about men stepping down from similar positions never lead to such questions. The BBC soon changed the headline, agreeing it "wasn't suitable."
As an executive at Gympass, a company focused on helping build wellness in workplaces worldwide, I know a great deal about burnout. In addition to helping organizations reduce it among their staff, I work to help my own employees avoid burnout. And I have first-hand experience wrestling with burnout myself. It happens to people every day, but few—especially in public life—show the courage to address it publicly.
To be clear, anyone can experience burnout. The World Health Organization classified it as an "occupational phenomenon." A recent survey found that 59 percent of American workers are experiencing at least moderate levels of burnout. And most people don't have the option of taking time off without a job. Addressing and managing burnout requires action by everyone, including companies.
In general, burnout is more common among women. Researchers cite various possible reasons, including the fact that women are often paid less and less likely to get promotions. They're also more likely to "head single-parent families, experience child-related strains, invest time in domestic tasks and have lower self-esteem," according to a column published by UNICEF.
There's no doubt that as one of only 28 female heads of state, Ardern has faced public scrutiny that differed from what many male leaders experience. The Washington Post noted that sexism dogged her tenure, and "battling it is part of her legacy." All of this can contribute to stress, exhaustion, and burnout.
When I heard the news of Ardern's decision, I was saddened. Partly because we're losing an important young woman leader on the global stage, but also because it's unfortunate that anyone becomes overworked to the point of feeling emptied out.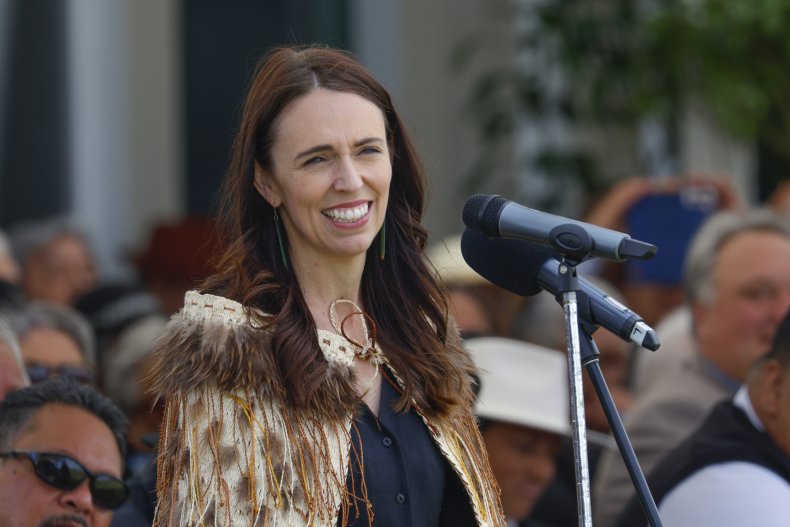 I also admire and appreciate her for speaking out about how she feels, and making clear that the need to rest and recharge is natural. It's part of being human. I only wish others had the same level of courage to take a much needed step to take care of themselves.
I hope Ardern's decision will serve as a wake-up call to leaders across the world, particularly in businesses. The more we do to address burnout, the longer we hold onto and nurture the top talent that make our organizations succeed. Failing to tackle burnout is not just bad for people—it's an unnecessary, major loss for businesses.
This starts with executives modeling the right behaviors. I tell my staff when I need to skip a meeting in order to go take a nap. I also speak openly about the physical exercise I engage in. A global survey from Gympass, The State of Work-Life Wellness, found that physical exercise is often the number one way employees across numerous industries find stress relief. I tell my team members about the activities I take part in to improve my well-being.
It's also crucial to create workplace cultures that allow people the freedom and flexibility to engage in wellness activities and get their work done at times that are best for them.
This not only encourages them to take steps to address burnout, it also increases the chances that they will stay with us amid a tight labor market and "extraordinary" job growth, which keep the "great resignation" going. Our survey found that well-being benefits and flexibility are two of the most important factors people consider when choosing a job, even ahead of vacation days and opportunities for further training.
In fact, in order to prevent people from being without "enough in the tank," I instruct employees to take time off. When I sense that someone is heading for burnout, I not only say to take off the rest of the day, I tell them to schedule a full week off, soon.
I wish Ardern a fantastic time ahead of refueling. It is well deserved. I have no doubt that when she's ready, she will bring her skills and talents to a project or organization that benefits from her involvement. In the meantime, let's all draw the right lessons here. Addressing burnout is necessary—and helps individuals, businesses, countries, and the world thrive.
Lívia de Bastos Martini is chief people officer at Gympass.
The views expressed in this article are the writer's own.