LIV Golf will be available on The CW Network beginning with its 2023 golf season, an announcement that has many on Twitter laughing.
A lawsuit involving LIV Golf recently revealed that the pro tour was largely financed by a Saudi Arabian sovereign wealth fund headed by Crown Prince Mohammed bin Salman. The fund owns 93 percent of LIV Golf and pays all costs associated with the tournament's events, some of which have been hosted at former President Donald Trump's resorts.
Trump is facing demands for an investigation into his business dealings, and LIV Golf has been accused of serving as an avenue for Saudi Arabian sportswashing. The PGA has suspended several golfers for participating in LIV Golf, but amid the scrutiny, LIV has launched a multiyear agreement with The CW Network to stream its events.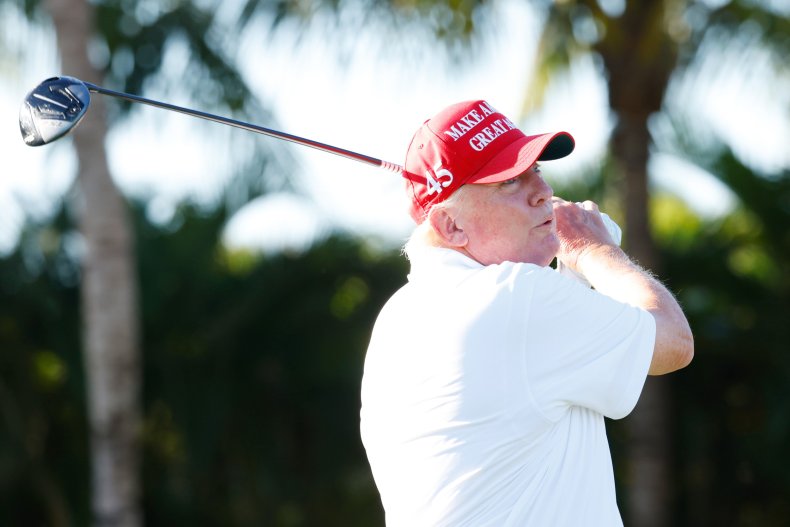 Many Twitter users were quick to find humor in the announcement.
"So LIV Golf will manage to draw in fewer viewers than it already had. Neat!" one user tweeted.
"Can't wait to tune into the CW to watch some LIV golf," another tweeted with a clown emoji.
In a press release, LIV Golf compliments The CW and Nexstar Media Group, which is the main owner of the network.
"We're very proud to note how consequential it is that a league that has only existed for one year has secured a full broadcast deal in its debut full league season," LIV Golf CEO and Commissioner Greg Norman in the statement. "The CW is a world-class media partner, and we are honored to be joining forces to further bring LIV Golf to life as they stake their claim in professional sports."
The CW Network is home to television series like Riverdale, 90210, Walker and All American. Nexstar Media Group owns 75 percent of the company, with CBS Entertainment Group and Warner Bros. Entertainment owning portions, as well.
On Twitter, people were quick to lob shots at The CW.
"this means LIV Golf will last at least two seasons too long, every character will have a romantic relationship with each other at some point, and at least one person thought to be dead is alive and well," one user joked.
Others joked that LIV Golf seemed out of place on The CW Network, which isn't known for its sports broadcasting.
"The CW…the network of Gilmore Girls, One Tree Hill, and LIV Golf," a user tweeted.
"LIV on the CW. Followed by an all new episode on "Baywatch: Down Under" starring Shark Hasselhoff," another said.
Newsweek reached out to the Nexstar Media Group for comment.