A woman, who posted that she asked security to remove her bridesmaid for turning up in the wrong dress, has received backing online that her actions were justified.
The woman, who aired her grievances on Reddit under the username @Bridezillaxoxo, wrote that her close friend and bridesmaid had ignored the day's dress code and instead arrived at the wedding in a black dress.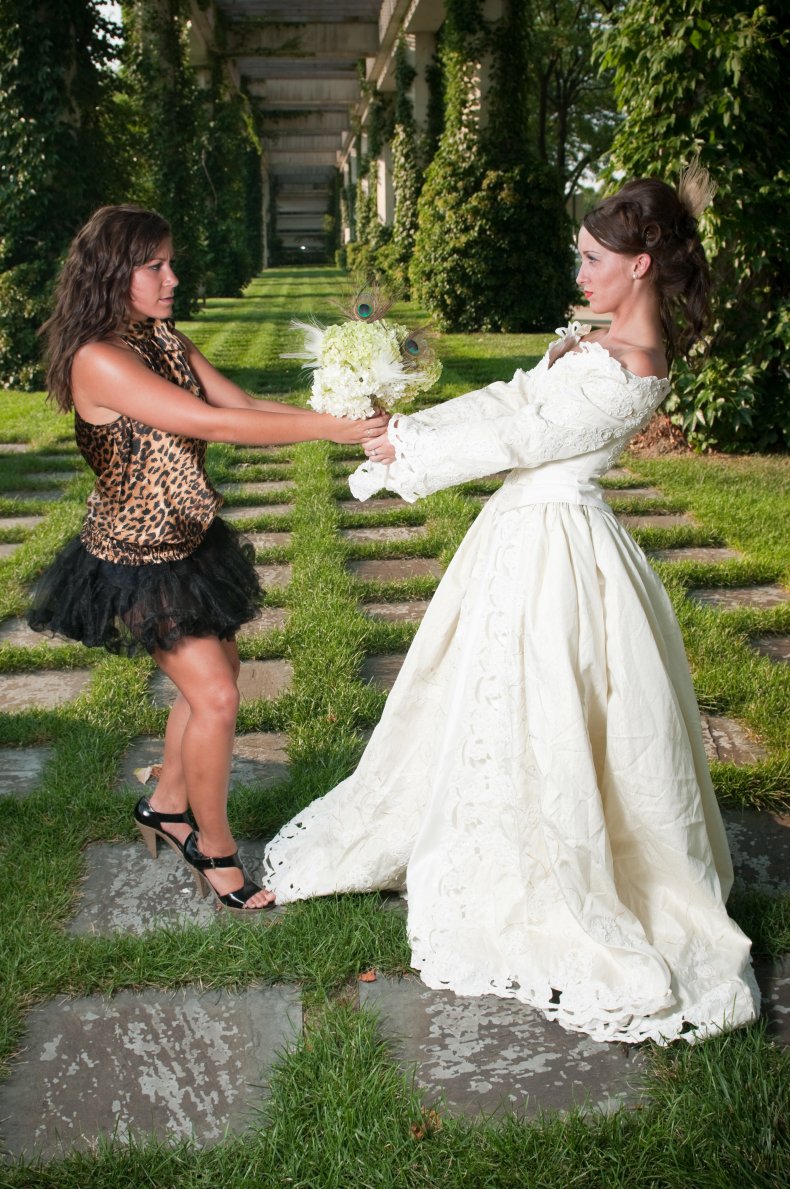 "My wedding was back on Saturday December 31," the post began.
"In the country I live in it's currently winter, and we get a fair amount of snow so my wedding was a winter themed wedding. The color theme was forest green and gold.
"My dress was obviously white, and I chose the color of my bridesmaids dresses to be forest green as well. My maid of honor's dress was black, and everyone was to wear gold accessories," Bridezillaxoxo added.
"I have this friend, we'll call her Kat, that I asked to be one of my bridesmaids. When we went dress shopping and I told them the color theme I was going for, Kat immediately expressed that she thought forest green was a bad choice. She said she thinks it's not a flattering color, and thought I should choose something different and more "girly"."
The woman wrote: "I said no because my wedding was winter themed and I thought the color would go perfect with the theme. Fast forward we're all dressed and walking down the stairs. Kat is the last person to come down and she's wearing a BLACK DRESS."
The woman wrote that she confronted her bridesmaid and that, after a verbal altercation, she had her escorted out of the event by security.
She added that the pair have yet to reconcile, and that "Kat" continues to text her abusive messages and demands to be reimbursed for the money she spent on the black dress she chose to wear.
The Redditor revealed that she had paid for all of the allocated and pre-organized bridesmaid dresses.
The post has received 5,500 comments, with most Redditors agreeing that the bride was right to remove "Kat" from the wedding.
One wrote underneath the post: "She embarrassed herself. She agreed to wear the dress you picked out, and then deceitfully planned to change at the last moment in the hope that you'd just let her get away with it. She knew that you would tell her no."
Could You Ever Get Away With Choosing Your Own Bridesmaid Dress?
Tess Mann is a bridal couture fashion designer for her labels, Couture by Tess and Tess Mann Haute Couture. She told Newsweek: "As a bridal shop owner and a fashion designer, I have seen a major shift in wedding trends and specifically bridesmaid attire.
"Traditionally, the bride chooses a specific style and color for the entire bridal party, with an occasional style or color change for the maid or matron of honor.
"However, recent trends have shown the bride's shift in the precision of selection to one of taking into account the bridesmaids' personal taste and comfort," added Mann.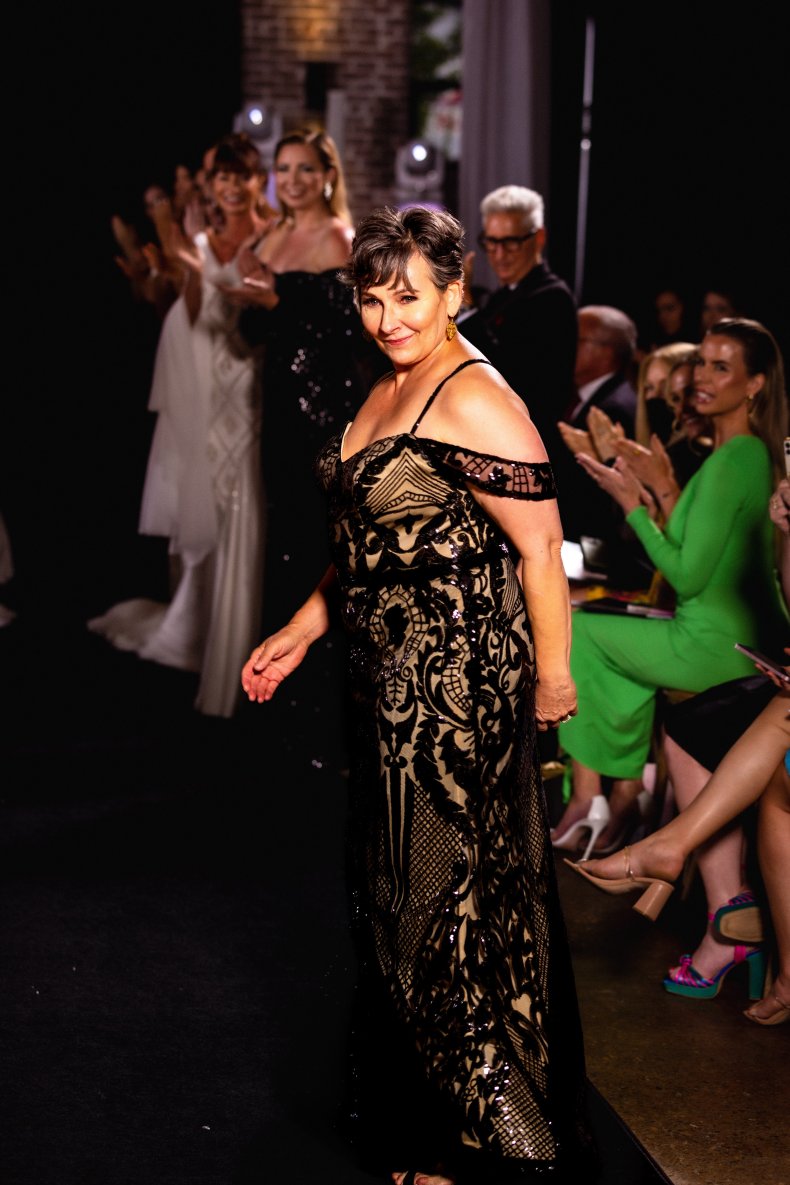 "Many brides have advised their bridesmaid to pick a style of cocktail dress or evening gown, which is flattering to their body shape and size, as long as it matches her particular color theme selected, and the bride approved the dress choice before ordering."
Mann said: "In this particular situation of the bridesmaid being removed from the bridal party, it is unknown what circumstances resulted in the incorrect attire or what underlying additional issues forced the bride to make the decision and remove the offending bridesmaid from active involvement in the wedding."
The couture designer added: "In all situations, bridesmaids should respect and adhere to the wishes of the bride."
For Mann, this has to take place within reason. The designer said that bridesmaids should exhibit open communication regarding an attire crisis and that any issue should be identified immediately and communicated.
Newsweek could not verify the details of this case.
If you have a personal dilemma, let us know via life@newsweek.com. We can ask experts for advice on relationships, family, friends, money and work, and your story could be featured on Newsweek's "What Should I Do? section.